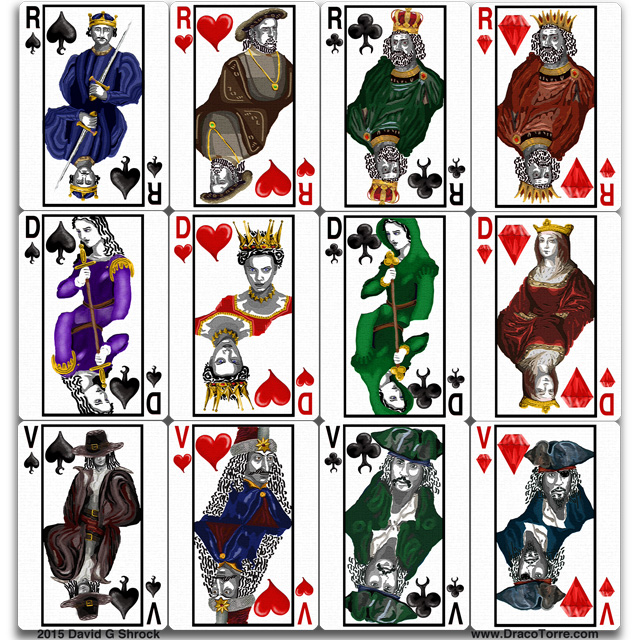 I created these playing cards for Draco Calculation using Procreate and a stylus over the course of two months. Since the playing cards may appear small on a phone screen and larger on a tablet, my goal was a design that would scale well and have a playing card feel. The card lettering seen in the above collection of face cards (hi-res) is for the French deck. The game includes English lettering and also numbers with the same artwork.
Instead of a two-color, line-drawn faces of traditional playing cards, I decided to include some shading with limitation of three to four shades in a blocking fashion. I drew the Dame of Spades first, and you'll notice her face has the least shading. After finishing the Dame of Hearts, I realized four-color blocks of shades worked quite well in small and large sizes which I used as a base model for the remaining face cards. Hair is strictly black and white which appears dark with shading scaled down to the smallest of sizes. Below is the completed Knave of Hearts which was inspired by various paintings of Vlad III of Wallachia.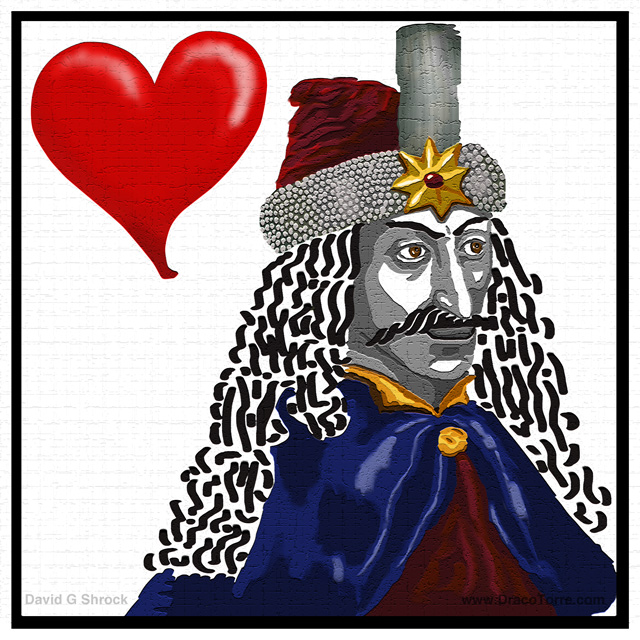 I used Procreate on the iPad to draw the faces and symbols and Adobe Photoshop to add the reversed image, card shape with border, and include a texture. The dragon design on the backside of the card was also drawn in Procreate.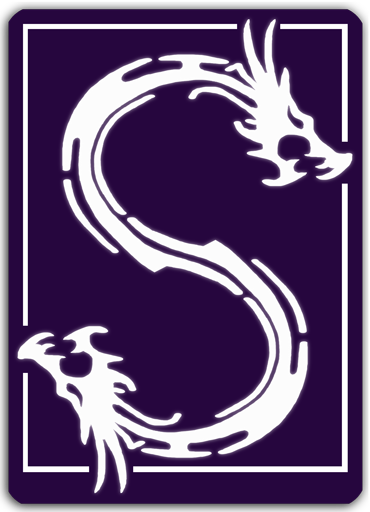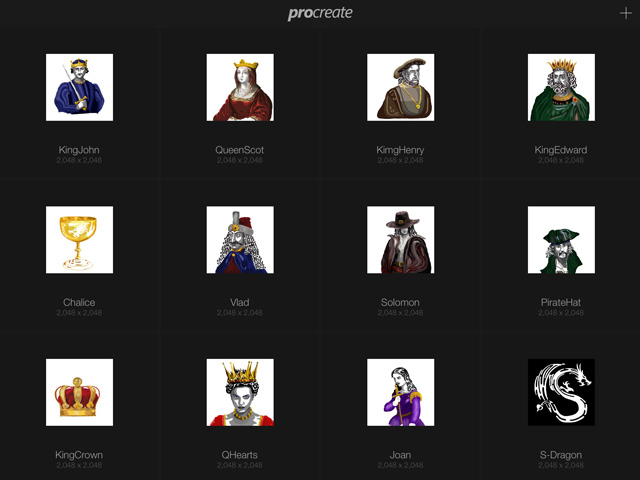 Above is the screenshot from the Procreate gallery showing my finished drawings, and two screenshots below shows the breakdown of layers to create the Dame of Hearts. I started with a sketch like I would with paper on a layer that is hidden for the final.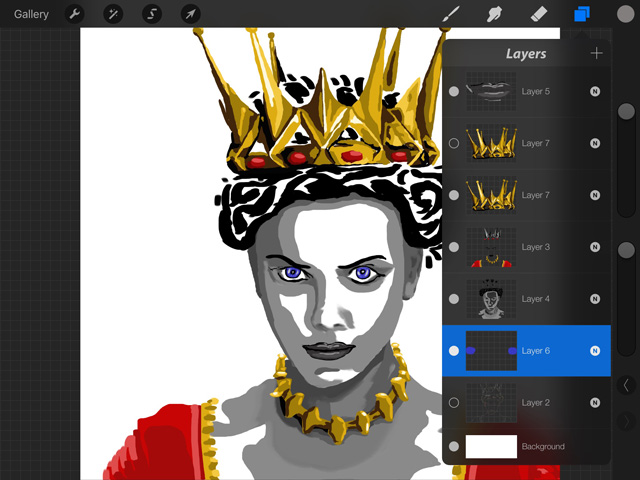 In Photoshop, I combined my heart drawing and used the "craquelure" texture over the completed card for a printed-on-rough-surface feel of a physical playing card. She looks a bit stern, doesn't she?