For artwork on my latest web serial Kandy Fangs: Venom, I've been dabbling with Procreate on the iPad. I haven't full explored the software, but it's intuitive enough to start creating some reasonable artwork. At first, I had to sketch on paper and import to use as a guide, but after some practice I now sketch directly on a layer.
For the story, I created the skull for the vampire-wraith that appears in episode 3, "Purgatory Pain" (Kandy's prologue) where Kandy must escape her purgatory and the vampire-wraith. I used pencil-like brushes of various weights to create the image.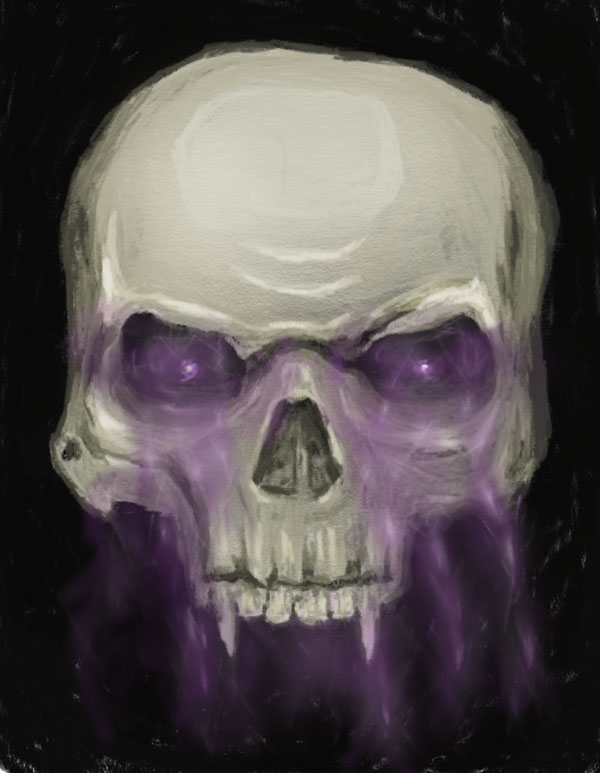 The first step to create the skull is to sketch on a layer that will be discarded (hidden) in the final image. The initial sketch helps guide the paint strokes on the other layers. I used a stylus (pogo sketch) like a pencil to mark a rough shape of the skull.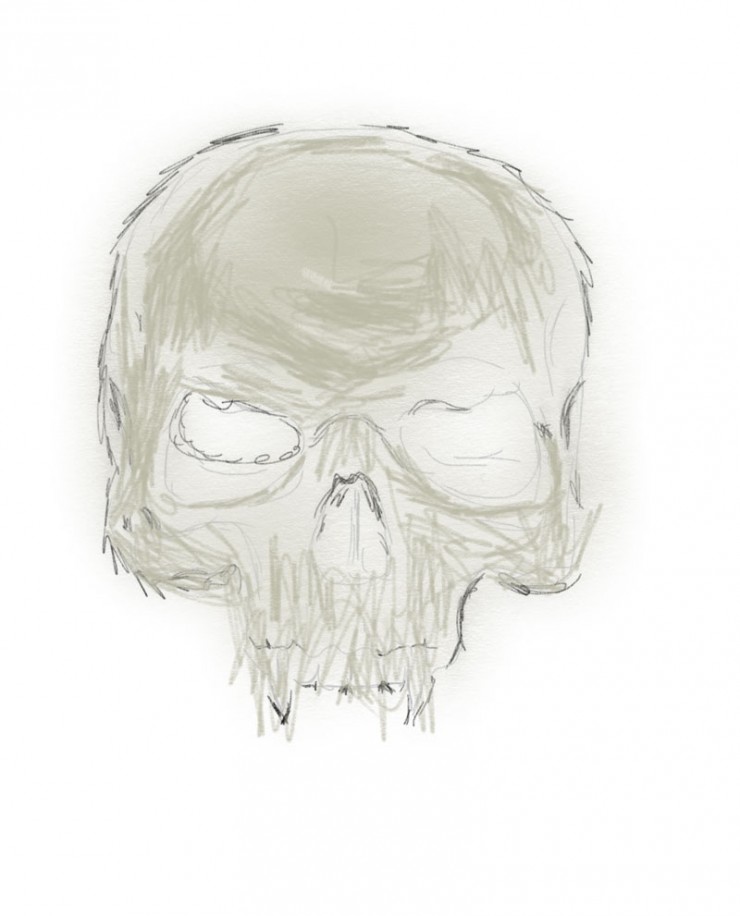 For the second stage, I sketched over the initial sketch on new layer to build the final shape and gave him a sinister look with narrow eye-sockets and ugly teeth. Lighting is key. I sketched out where the bright spots and shadows should appear.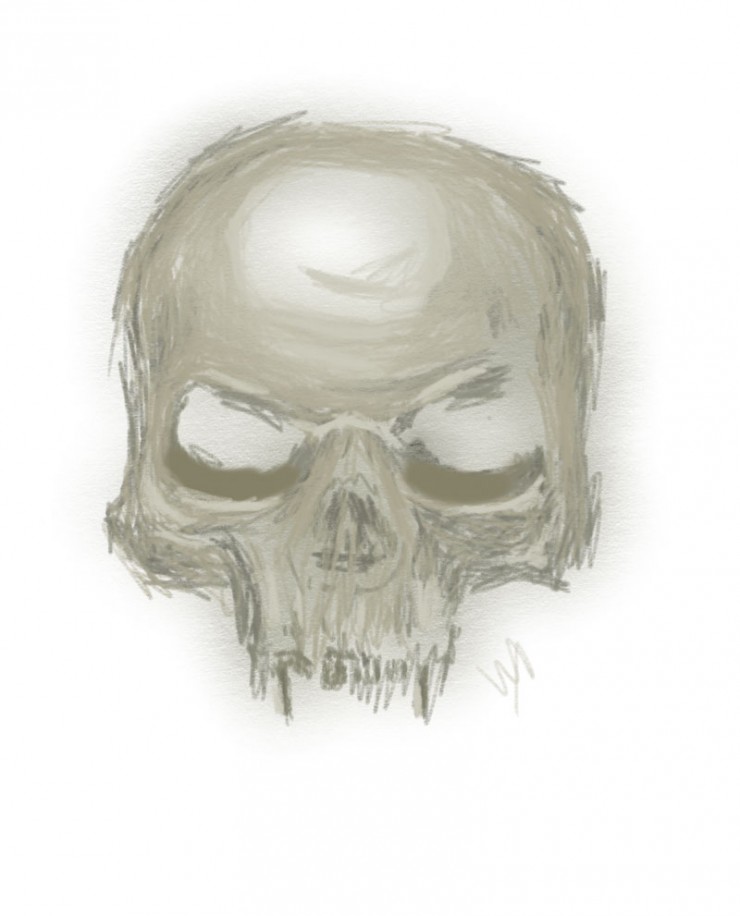 Next, I painted the background and dark areas to block in shape I wanted.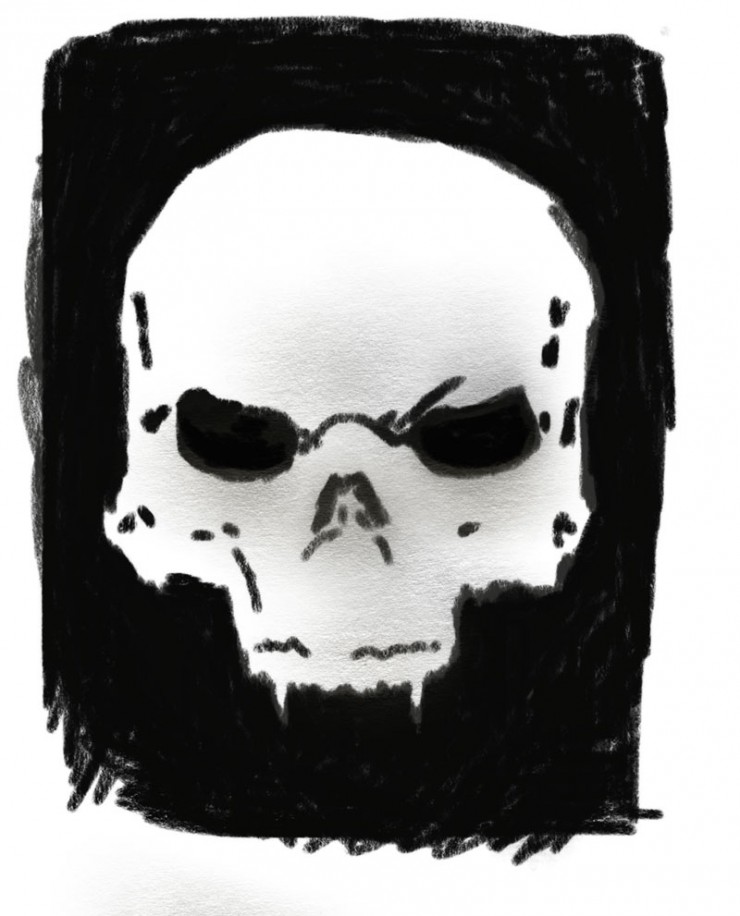 Finally, I painted using brushes on a new layer using sketches and block for guides, which are visible here.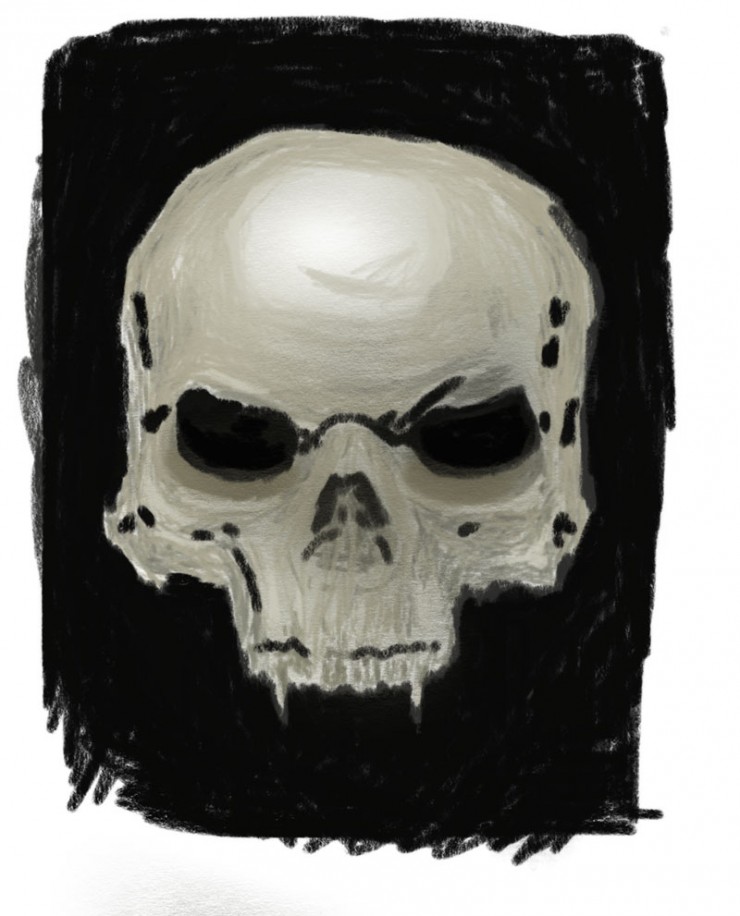 I continued painting highlights, texture, and shadows on safe layers until the image at top. The purple eyes and fog is a combination of several layers using the same technique.