For Winter Solstice, I took a drive up Columbia River Gorge on the Oregon side. The first photo is the twisty turns on old Hwy 30 seen from Rowena Crest.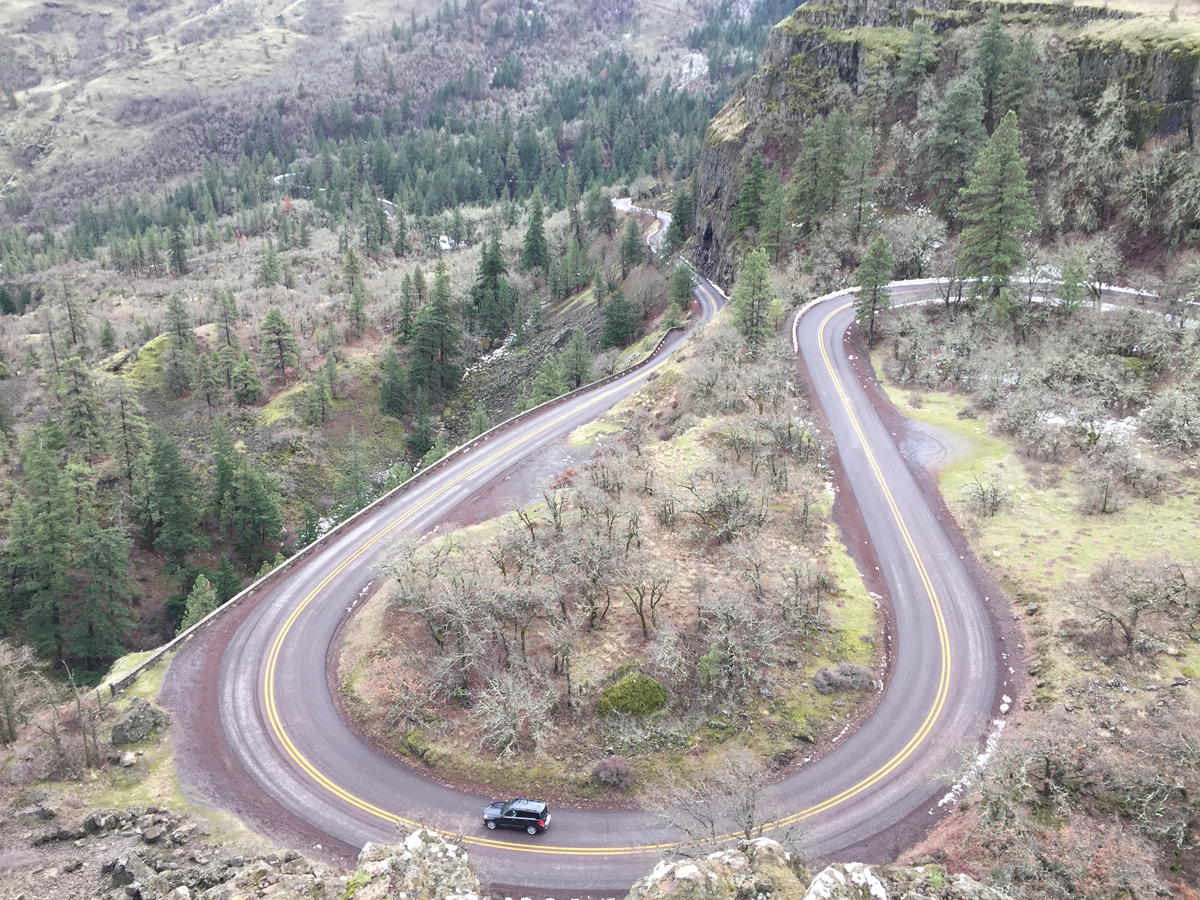 Starvation Creek Falls has its own exit off I-84 eastbound only. A very short walk to see the falls.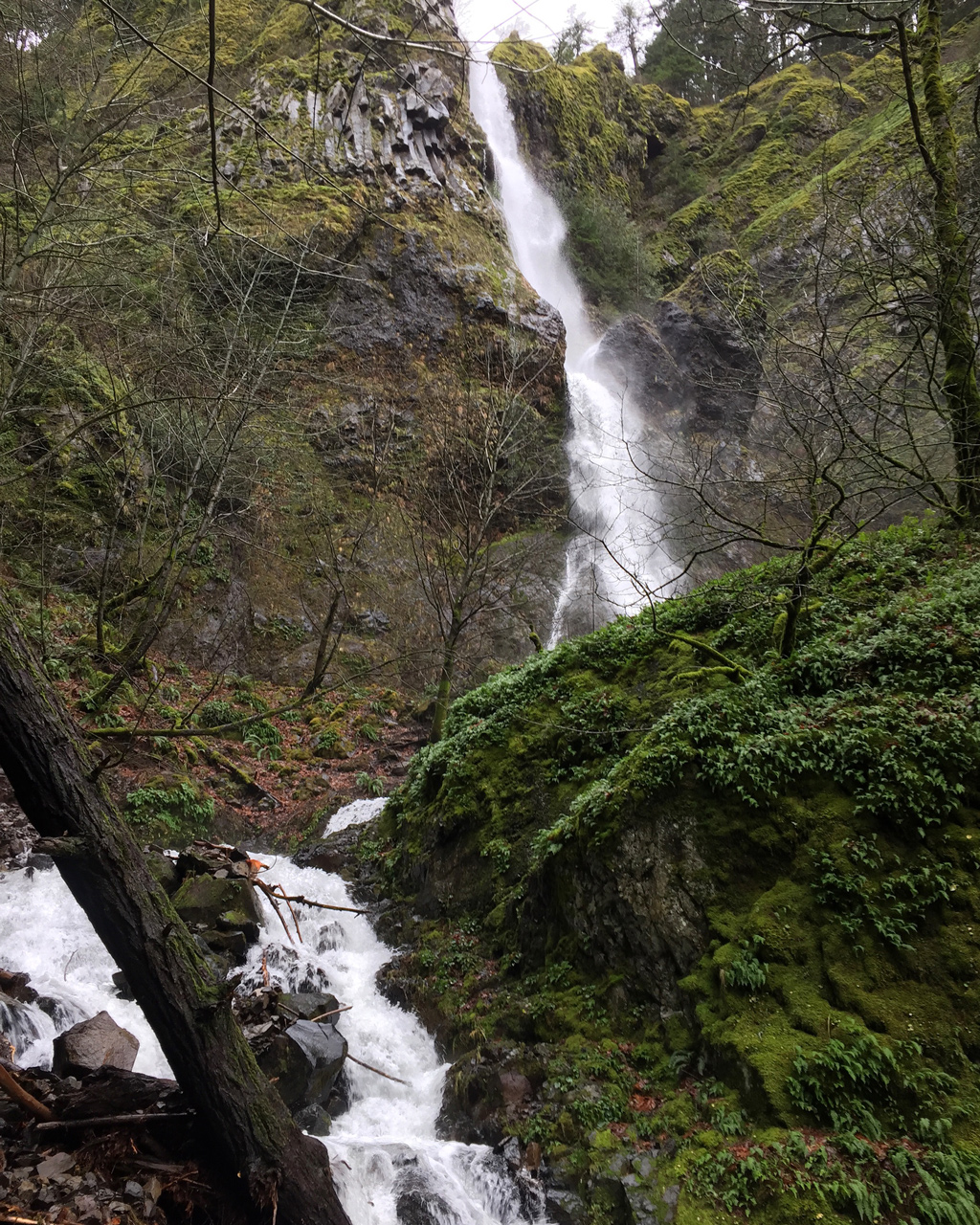 Multnomah Falls is Oregon's tallest, and almost always a busy attraction. The hike to the top is only a mile long with 11 switchbacks.