I completed a portrait of Kandy Knight for Kandy Fangs: Venom serial, and will appear in episode 5, "Time for Kandy" in the second week of November. For this portrait, I used Procreate on iPad. This is my third painting using the iPad, and there's much to Procreate I haven't tried out yet. The software is intuitive enough to paint with basic tools.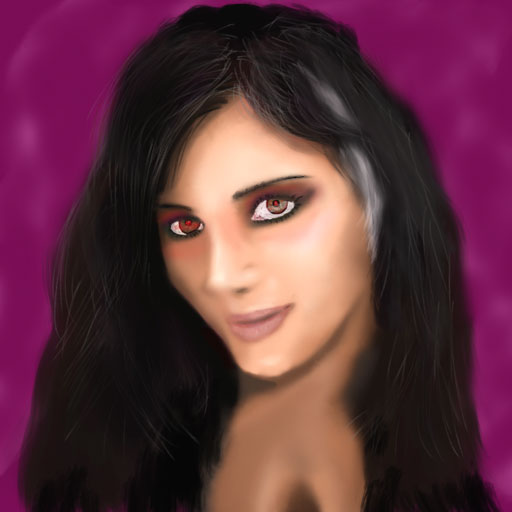 For this painting, I sketched on a layer that's hidden in the final image. Layers help build an image, and also allow to try things out without wrecking the painting. Much can be accomplished with basic brushes, smudge tool, and the eraser/blend tool. Procreate supports output in Photoshop PSD format maintaining layers.
Kandy has a shock of white hair and her eyes have a red spark to them. Since this is a portrait, she isn't showing off her fangs.
Here is my sketch used as a guideline which is hidden in the final image.