Draco Calculation Card Game — March - July 2015
A solitaire game featuring hand-drawn artwork, backgrounds, AI for move suggestions, multiple difficulty levels, and Game Center leaderboards. Read the overview for iOS, or view on Apple App Store.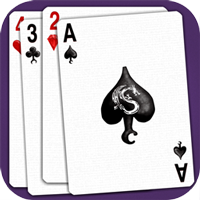 Tools/Tech used: Xcode, Objective-C, NSArchiving, iAd, IB, Omnigraffle, Procreate, Photoshop.
Draco RegexTest — August 2014
Designed to improve productivity by managing and testing routinely used regular expressions. Written in C# for the desktop. Source on github.com at github.com/Dracotorre/Draco_RegexTest_Windows. Read more details here.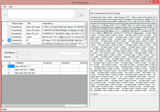 Tools/Tech used: Visual Studio 2013, C#, Omnigraffle.
Dee Count v2 — August - September 2014
Redesigned for iOS 8 with improved bar code scanning using the device's camera, iCloud import/export data, added iPhone support, and included more features based on user feedback for other business needs. Find Dee Count on Apple App Store at itunes.apple.com/us/app/dee-count/id454072809, or read more about it here.
Tools/Tech used: Xcode, Objective-C, IB, iCloud Drive, Core Data, Omnigraffle, Photoshop.
Dee Count v1 — 2010 - 2011
Helped a small business owner improve productivity counting inventory using a bar code scanner with iPad. Included ability to import inventory for comparison counts. After testing and following Apple's guidelines, added to the App Store.
CS447 Computer Graphics — 2004
Class project demonstrating 3D CSG using an interactive walk-thru. Written in C++ using OpenGL. Source code on github.com/Dracotorre/CS447.